Unit price
per
$551.00 USD
Regular price
$591.00 USD
Sale price
SAVE $40 (6%)

30 Day Risk Free Trial

Your Purchase Has Purpose
Product Description:
Introducing the Scoopmate Essentials Bundle – the all-in-one solution for simplifying and enhancing your pet care routine. This comprehensive bundle includes the Scoopmate Automatic Litter Box, the Automatic Pet Feeder by Scoopmate, a premium litter mat, and 2 rolls of litter liners. Elevate your pet care experience with convenience, cleanliness, and peace of mind.
What's Included:
Scoopmate Automatic Litter Box:
Say goodbye to the hassle of daily scooping with the Scoopmate Automatic Litter Box. Our litter box utilizes cutting-edge technology to automatically clean and scoop waste, providing your feline friend with a consistently fresh and clean environment.
Automatic Pet Feeder by Scoopmate:
Ensure your pet's mealtimes are stress-free with the Scoopmate Automatic Pet Feeder. WiFi-enabled and controllable through the Scoopmate app, this feeder allows you to schedule meals, control portions, and monitor feeding habits remotely. This intelligent and convenient feeding solution keeps your pet's diet on track.
Premium Litter Mat:
The Scoopmate Essentials Bundle includes a high-quality litter mat designed to trap and contain litter, preventing it from being tracked around your home. The mat is functional and adds a touch of style to your pet's living space.
Litter Liner Rolls (2x):
Simplify the cleanup process with the two included litter liner rolls. These durable liners make changing and disposing litter a breeze, maintaining a hygienic and odor-free litter box environment. Say goodbye to messy cleanups and hello to a more efficient pet care routine.
Benefits of the Scoopmate Essentials Bundle:
Time-Saving Convenience: Automate litter box maintenance and feeding schedules, saving time and effort.
Clean and Hygienic:  Keep your kitty's hygiene in check and your home clean with the automatic litter box and liner.
Smart Technology: Control and monitor your pet care routine remotely with the Scoopmate app, ensuring your pet's well-being from anywhere.
Complete Set: The bundle includes everything you need for a comprehensive, hassle-free pet care experience.
View full details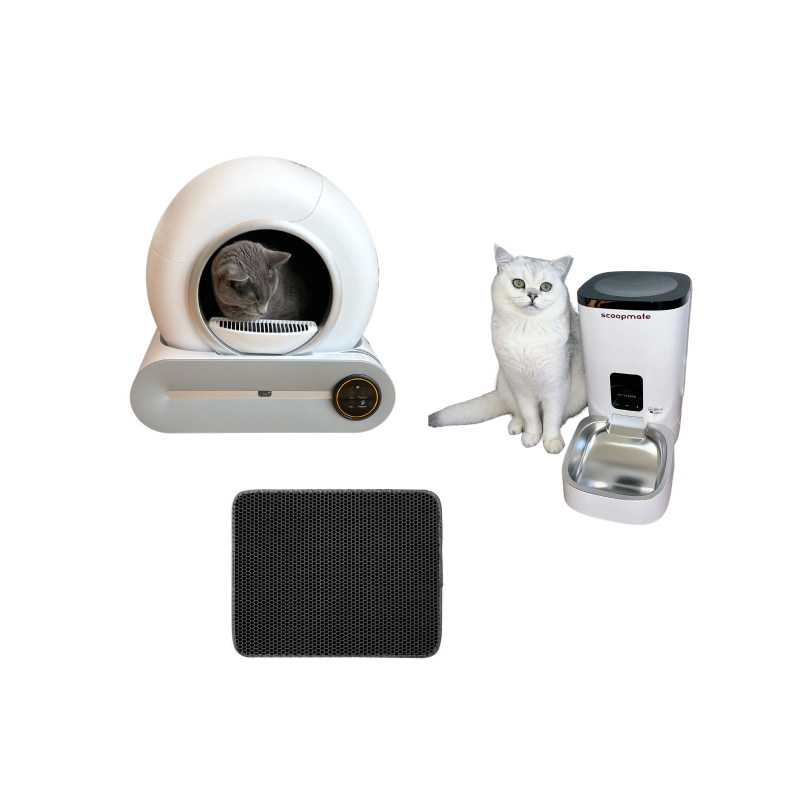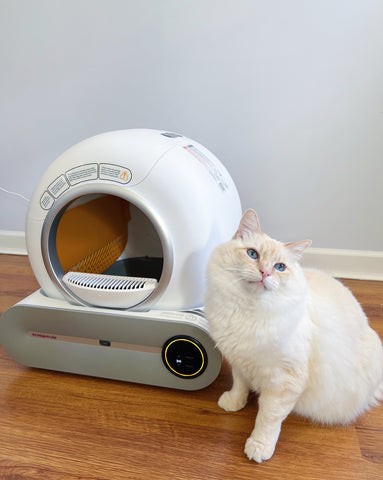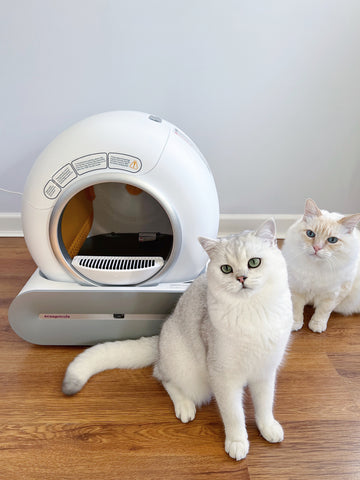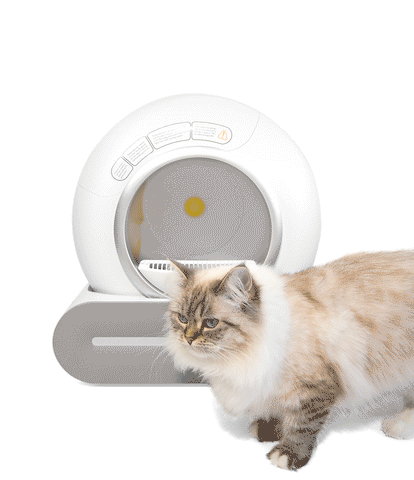 Why Choose Scoopmate...

Real-Time Tracking
The Scoopmate app lets you track your cat's bathroom schedule and monitor litter capacity, cleaning cycles and more.

Cat Recognition
Five sophisticated sensors cohesively work together to detect cats weighing 0.95 kg and also ensure the cycle is triggered off when the cat is around.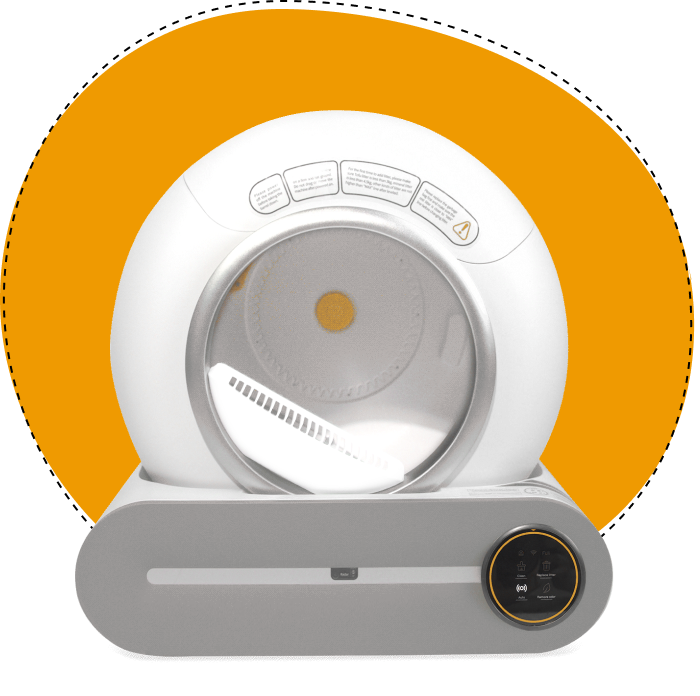 Portion Control
Maintain your cat's health and weight with precise portion control. The feeder dispenses the right amount of food at each feeding, preventing overeating and ensuring your cat receives the nutrition they need.

Voice Recorder
Enhance the bond with your kitty by recording a personalized feeding command! The Automatic Pet Feeder by Scoopmate features a built-in voice recorder, allowing you to leave comforting messages or call your cat to their meal, even when you're away
Unit price

per

$549.00 USD

Sold out

Unit price

per

$83.00 USD

Sold out

Unit price

per

$551.00 USD

Regular price

$591.00 USD

Sale price

Sold out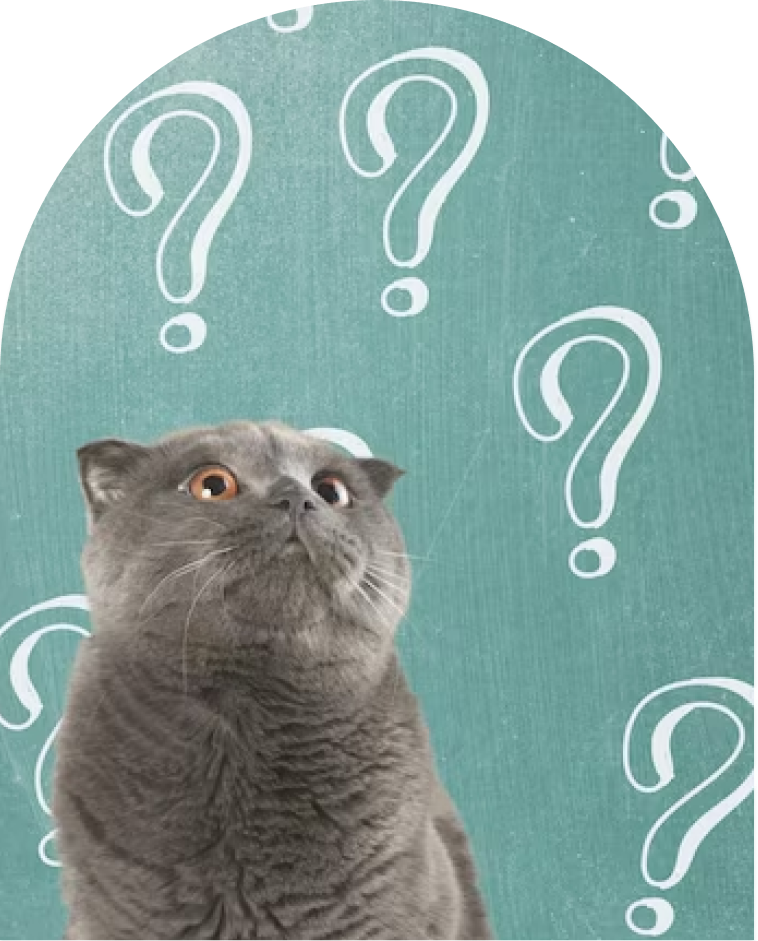 Frequently Asked Questions
Can multiple cats use the Scoopmate litter box?
+
Absolutely! The Scoopmate self-cleaning litter box is designed to be used by upto 3 cats. In fact, most of our customers have more than 1 cat at home.
Will my cat be scared to use a self-cleaning litter box?
+
Most cats acclimate to the Scoopmate self-cleaning litter box very easily. The trick is to ease your cat into the transition. We recommend placing the Scoopmate near the old litter box without removing the old litter box yet. Take a cup of litter from the old litter box and add it to the clean litter in the Scoopmate to provide a familiar scent. If you have an increasingly skittish or skeptical kitty, leave the Scoopmate turned off until you know it's been used.
Is the litter box suitable for kittens?
+
Yes, the litter box is suitable for kittens as well as senior cats. We recommend the Scoopmate self-cleaning litter box for kittens over the age of 12 weeks.
What kind of litter should I use with the Scoopmate?
+
The Scoopmate self-cleaning litterbox is compatible with most clumping and non-clumping litters available in the market today as long as they are small-particle. Wood Pellets, Tofu Pellets etc., with larger particle size will not allow the device to sift efficiently and are not recommended for use with this device.
Can I customize the cleaning schedule of the litter box?
+
Absolutely. The app allows you to customize your schedule, delay time for clumping, etc.
What is the Scoopmate™ 1-Year Warranty?
+
The Scoopmate™ 1-Year Warranty covers any manufacturing defects the product may have. Should you unfortunately witness any such defects in the product, please reach out to our customer service team with your purchase information and we will resolve the matter. The warranty may grant you a replacement or repair at no extra cost.
Can I use the app with both iOS and Android?
+
Yes, the app is available on both Android and iOS.
Can I connect the app to multiple litter boxes?
+
Yes, the app connects to multiple ScoopMate litter boxes.
How does the 30-day trial work?
+
With the 30-day risk-free in home trial, you get to use the Scoopmate and make sure your cats (and you) like it. If you feel like this product isn't for your household, you can return the product for a refund. When returning the product, we ask that you clean the product and ship it back to us in the original packaging along with all components. A full refund will be issued as long as the product is not damaged or abused and all original packaging and components are returned.
When will my Scoopmate litter box ship?
+
We're currently shipping orders out within 2 business days of receiving the orders. However, this may change depending on the demand.